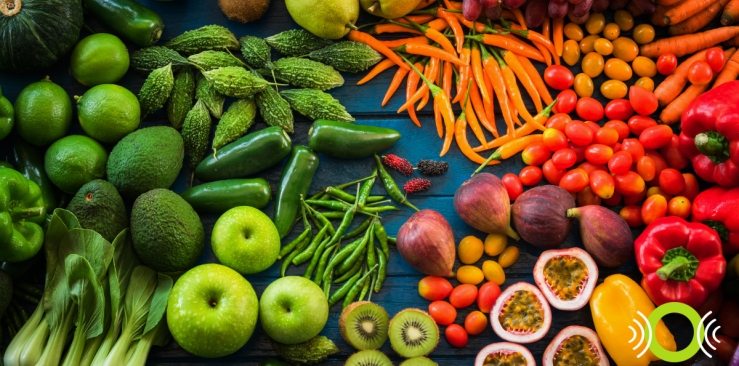 Top 10 plants accelerating fat burning
We present "Top 10" plants, which accelerate the burning of body fat, favorably affecting the overall condition of the body.
1. Guarana
Guarana is known for its stimulant properties. However, you can also use it as a weight loss aid. Guarana contains caffeine, which is assigned thermogenic properties. By increasing the heat release, the plant helps to reduce body fat by converting it into energy needed to produce the right amount of heat.
2. Garcinia cambogia
Garcinia cambogia has been called the plant accelerating fat burning. Its properties are not so wide. The action supporting slimming is due to the content of hydrocitric acid (HCA). HCA acid effectively accelerates fat burning and suppresses appetite, and lowers cholesterol. A valuable, natural component also affects the process of thermogenesis, as well as guarana. HCA also blocks the enzyme that contributes to the conversion of excess sugar into fat (so-called citrate lyase).
3. Bitter orange
Bitter orange is the source of synephrine - a substance that supports the process of reducing body fat. Under its influence, it decreases the appetite and increases the rate of metabolism. At the same time, synephrine supports the improvement of mental and physical performance by acting similarly to the dangerous ephedrine, differing from the safety of use and non-toxicity.
4. Indian nettle
Indian nettle is a rich source of forskolin, also called coleonol. The natural substance increases the level of cAMP and activates adenylyl cyclase. In this way, it affects metabolism. Forskolin also reduces appetite. By affecting the level of cAMP, forskolin affects the activation of the lipolysis process, i.e. fat burning.
5. Chili Pepper
The annual pepper is a plant supporting slimming, but not all of its varieties have equally good effect on this process. Some varieties of annual peppers contain capsaicin. The extract of these varieties has a thermogenic effect, like caffeine, and additionally has a positive effect on the digestive process.
6. Acai berries
Acai berries are a rich source of vitamins, minerals, fiber and flavonoids belonging to antioxidants. They support the weight loss process mainly by suppressing appetite - they provide the body with a high dose of digestive fiber. In addition, Acai berries cleanse the body of toxins improve metabolism by facilitating the process of slimming.
7. Fig Opuntia
Prickly pear juice, besides rich nutritional values, also has some properties supporting the slimming process. A number of studies have been carried out, which confirmed its effectiveness in the fight against morbid obesity. The prickly pear helps to improve the lipid profile and reduce body weight.
8. A pomegranate
Pomegranate seeds are very often used in slimming therapy. They are rich in antioxidants that fight free radicals. Pomegranate fruit also helps in the fight against LDL cholesterol. Pomegranate does not contain any exceptional thermogenic substances, and yet it successfully supports the slimming process. It owes it to the rich nutrient composition.
9. Hoodia Gordoni
Hoodia Gordoni is a plant that works primarily to reduce appetite. In this simple way it facilitates the slimming process. The substances contained in it are referred to as appetite suppressants - they regulate the appetite in such a way that after a meal you feel satiated for longer, and between meals you do not feel like snacking.
10. African mango
The last in our ranking - African mango - has been repeatedly researched by scientists. Some people warn against him, others apply because it is worth it. This recent study has shown that African mango supports weight loss and LDL cholesterol.
ShapeUp to innowacyjny suplement diety wspomagający odchudzanie. Dzięki specjalnie dobranej formule pobudza metabolizm tłuszczów i węglowodanów, zwiększa wydatki energetyczne ciała oraz przyspiesza spalanie tkanki tłuszczowej. Dodatkowo wspomaga detoksykację i oczyszczanie organizmu, pobudza i zwiększa koncentrację, redukuje zmęczenie oraz przyczynia się do utrzymania prawidłowego metabolizmu makroskładników odżywczych.